On Wednesday, August 15, 2007, your humble Webmaster paid a visit to the Elizabethtown, Kentucky studios of 103-5 WAKY and was given the opportunity to be a "real" WAKY jock. From 1 till 3 that afternoon, JQ had the time of his life, playing lots of cool oldies interspersed with those infamous WAKY jingles. (He made return appearances on May 23, 2008 and June 9, 2010.) Download telescoped MP3 airchecks of his on-air appearances below.
John Quincy 103-5 WAKY August 2007 Aircheck
22:41 - 7978 KB
John Quincy 103-5 WAKY May 2008 Aircheck
20:19 - 7144 KB
John Quincy 103-5 WAKY June 2010 Aircheck
17:09 - 12,063 KB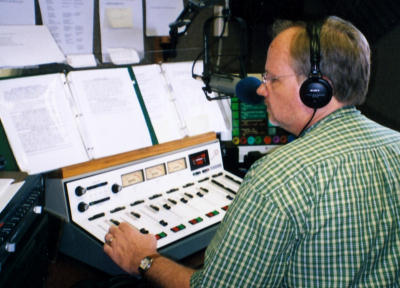 John Quincy gets ready for another "flawless" WAKY break.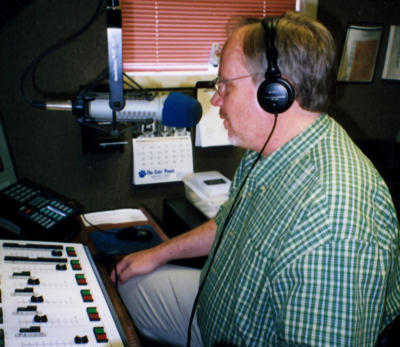 JQ says those famous call letters on the air.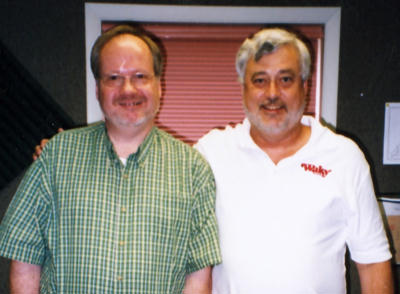 JQ and WAKY PD and AM Driver Les Cook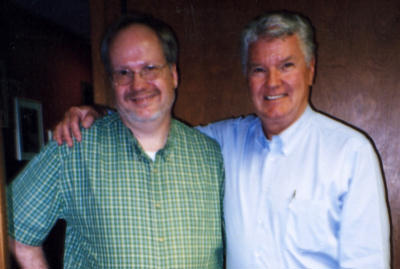 JQ and WAKY majority owner Bill Walters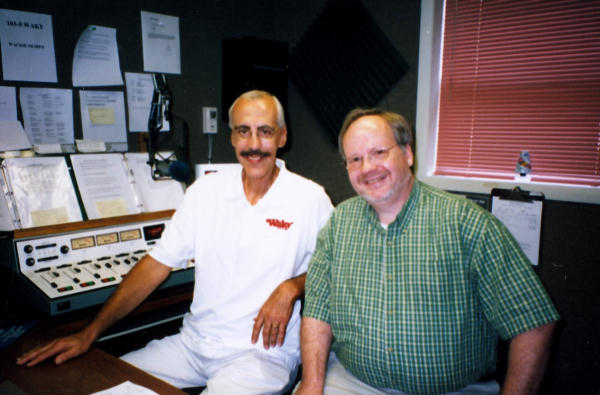 Legendary WAKY DJ Johnny Randolph with now former WAKY DJ John Quincy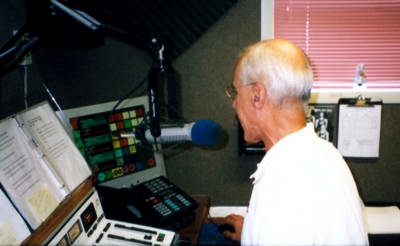 Johnny Randolph nails another break on 103-5 WAKY.
(Unlike most DJs, JR works without headphones, using a small speaker to
the right of the console to monitor the air signal when he talks on the air.)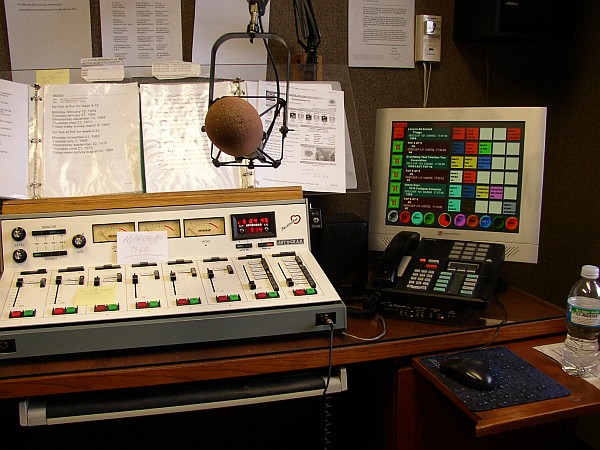 103-5 WAKY Control Room console and Audio Playback screen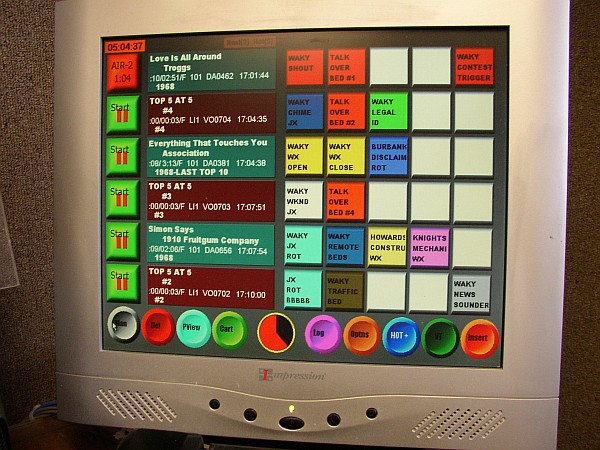 Closer view of the 103-5 WAKY Scott System Audio Playback screen
(Like most of today's radio stations, all of WAKY-FM's songs, jingles, and commercials are played from computer.)