I remember the endless phone calls. And listening, not mainly for the songs, as others undoubtedly did, but for the voice in between: Gary King.
I was introduced to this character when he was on all nights 2 am to 6 am. He messed up my song request 3 days in a row, purposefully, and when I called him on it, he just laughed.
I called him every day after that. He put me on the radio, played songs I asked him to play, and was simply nice to me. On the Belle of Louisville teen cruises he would introduce the band, and was then stuck on the boat for hours. I would talk to him as long as a hot-shot Big Time Rock & Roll DJ could spare, sitting at the tables on the top deck, playing hangman or discussing his show. I learned much about the biz, comedy services, playlists.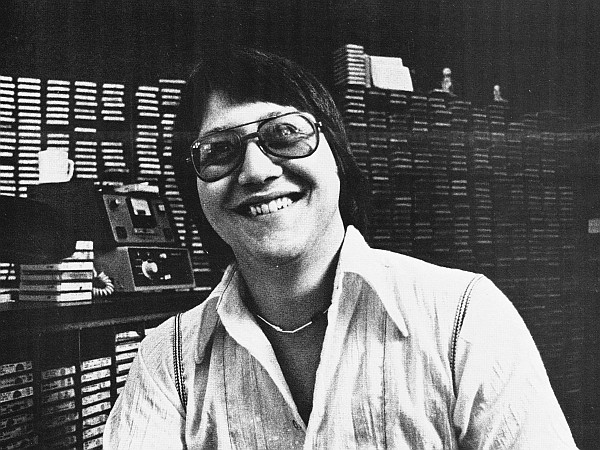 When he switched to middays, I listened all summer. I can still sing with every song played from the top 40 in June, July, August, 1976. And when I hear them, it's Summer again. "Afternoon Delight." Starland Vocal Band.
It wasn't just Gary. And it wasn't just me. My friends called them too, and I would hear dedications from familiar voices as I listened to Coyote's show in the evening. They would report on hearing my requests. I remember listening to Coyote one night, and calling him to beg him to play "Honey."
Bobby Goldsboro. His show was rock and he had no desire to play that sappy tune, but relented under my hearty pleading. He could be gracious, beyond the howl.
At some point, no doubt due to the number of teens calling, Ed Phillips started answering the phones sometimes for Gary, among his other responsibilities. I remember keeping Ed on the phone, probably longer than he would have liked. "I'd Really Love to See You Tonight." England Dan and John Ford Coley.
It seems as though it was so different then. The town seemed smaller, the radio stations spoke to us in a familiar, personal voice. WAKY. The music, the contests, the insanity and those wonderful voices, making us laugh, being good company. At any point in time you could call and talk to the DJ on the radio. They welcomed the contact, the connection, and that made them all so approachable.
After reviewing this site, I can a little more appreciate how much they all seemed to love doing it. I welcome this opportunity to let them know they were/are important.
And it has been the most poignant stroll down memory lane.
Carol McNamara Hamilton
Louisville, Kentucky
July 2005