This page last updated Tuesday, April 25, 2017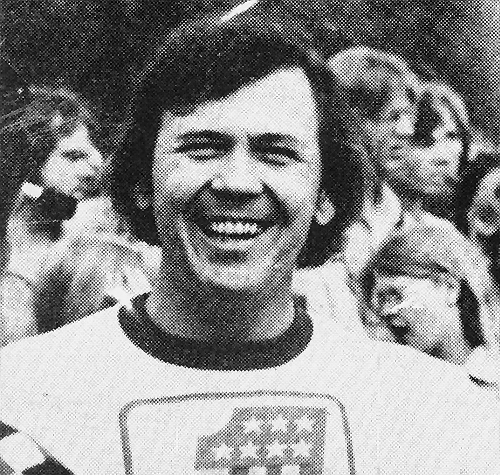 Lee Gray at the WAKY Freedom Picnic at Iroquois Park (1974)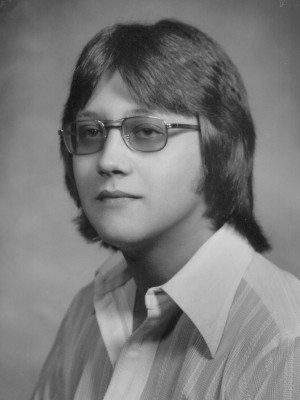 WAKY mid-70s midday jock Gary King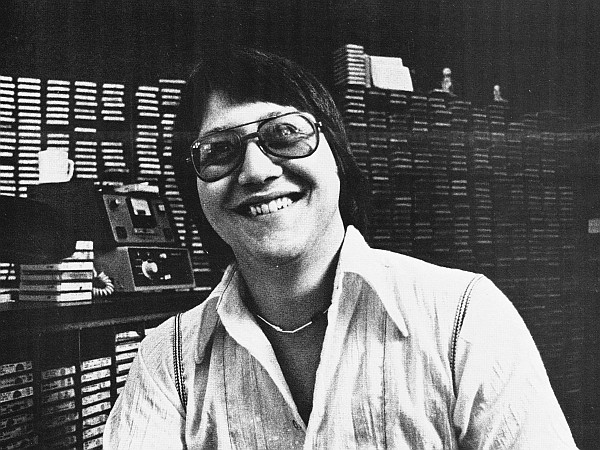 Gary King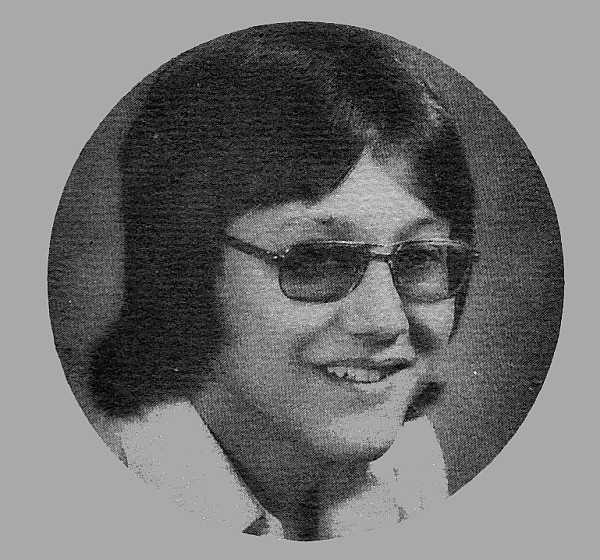 Gary King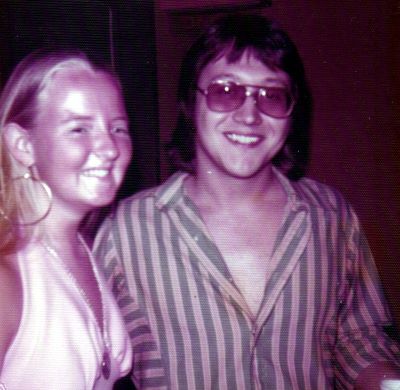 Gary King and a WAKY listener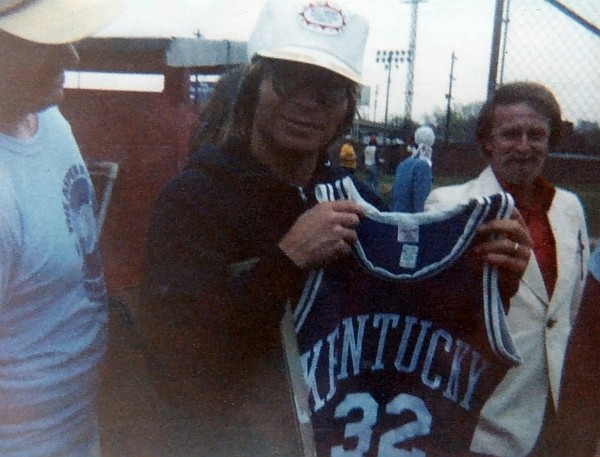 Singer John Denver and WAKY's Bill Bailey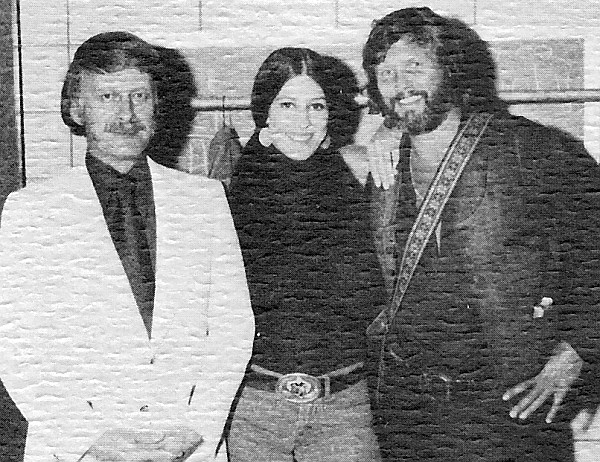 Bill Bailey with Rita Coolidge & Kris Kristofferson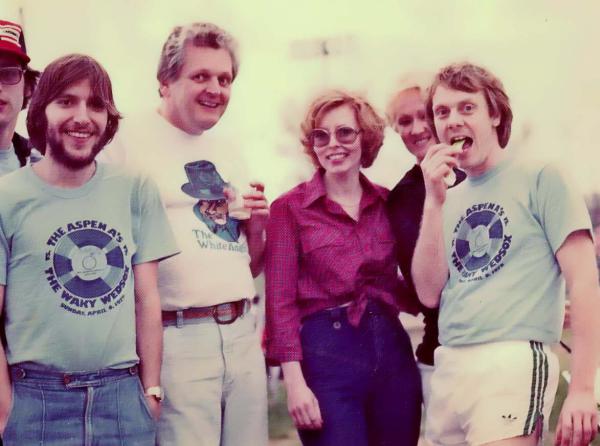 This photo was taken when WAKY played a baseball game with John Denver and his band.
L-R: Bill Graham, Bill Purdom, Don Meyer, Penny Whitaker, Alice Ryan and Gary Guthrie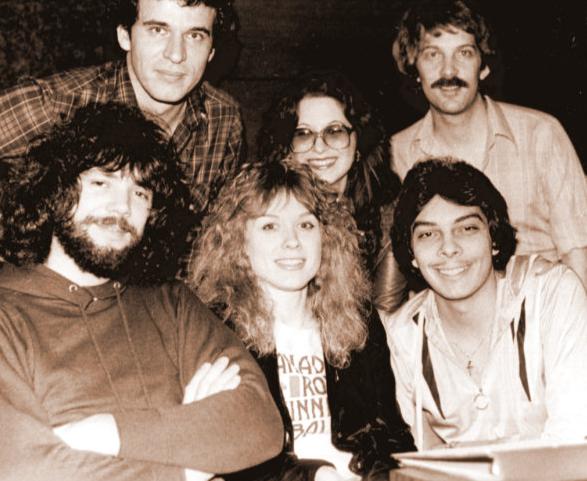 Okay, this isn't a WAKY photo...but it features future WAKY PD Mike McVay, then the PD at KTNQ (Ten-Q) in Los Angeles, along with one of our favorite female rock stars, Nancy Wilson of Heart. Back row L-R: Machine Gun Kelly (Nights at Ten-Q, now a Syndicated Radio Personality); Connie Singer (Assistant PD at Ten-Q); Gary Greenberg (Music Director at Ten-Q, now a Record Promoter with Travis Tritt). Front row L-R: Unknown band member; Nancy Wilson; Mike McVay.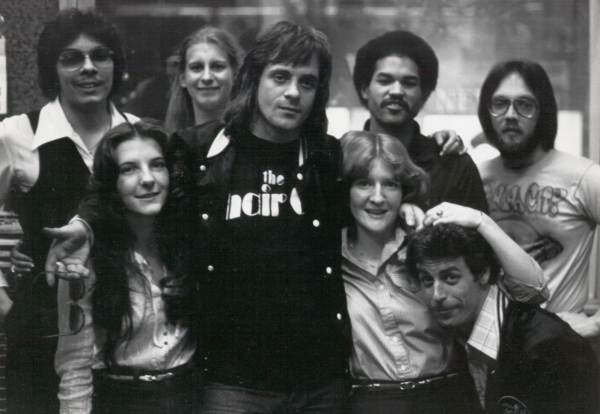 Eddie Money visits WAKY.
First Row L-R: Unknown, Eddie Money, Chary Southmayd, Tom Prestigiacomo
Second Row L-R: Mike McVay, Unknown Record Promoter, Dirty Harry Lyles, Dave McCann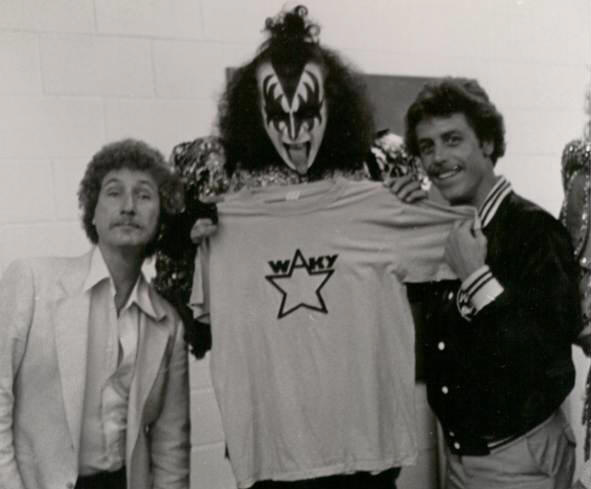 L-R: Record Promoter Wade Conklin, Gene Simmons of KISS, Tom Prestigiacomo (April 1979)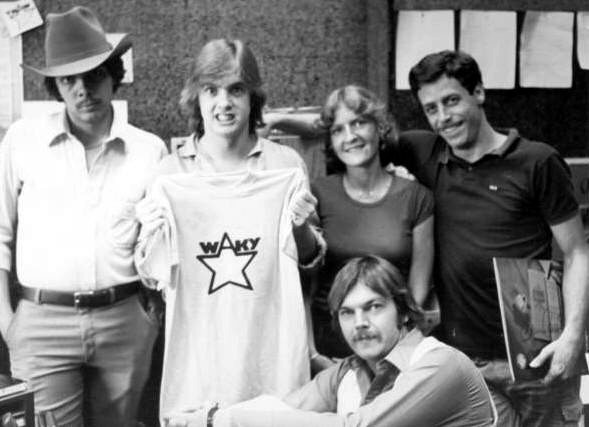 L-R: Mike McVay, Shaun Cassidy, Chary Southmayd, Tom Prestigiacomo
Seated: Darrell Douglas (April 1979)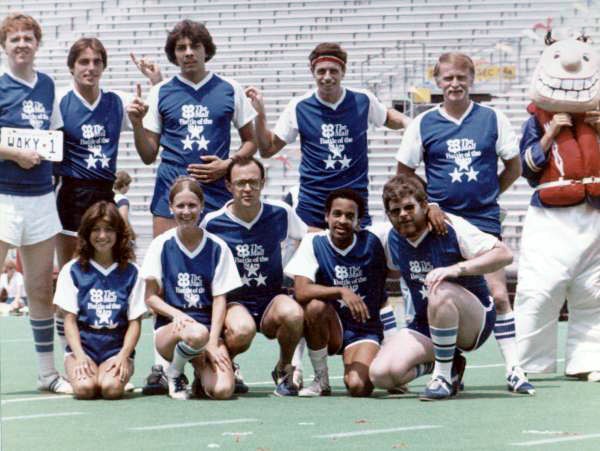 The "Battle of the Stars" was held in August 1979 at the Fairgrounds, and WAKY won.
First Row L-R: Adele Gleaves Hosmer, George Francis' secretary Marie (married to Karl Shannon), WAKY local sales manager Joe Wright, a WAKY salesperson and Bob Moody
Second Row L-R: George Francis, Charlie Blue (a.k.a. Charlie Hosmer and husband of Adele), Mike McVay, Tom Prestigiacomo, Bill Bailey and the mascot for the WAKY Ramblin' Raft Race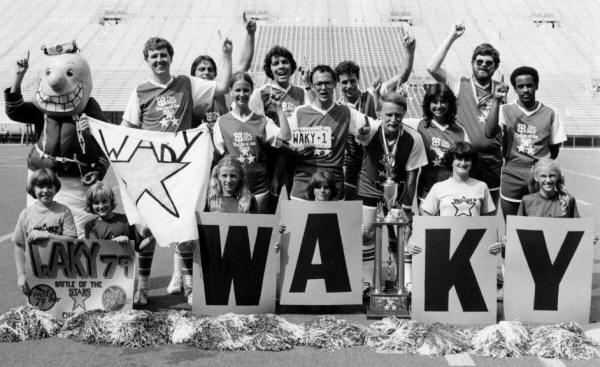 Bob Moody provides the caption for the above photo: "Front row: Marie Rogers (now Mrs. Karl Shannon); Sales Manager Joe Wright; Your Duke of Louisville Bill Bailey; the late Adele Gleaves Hosmer; Sterling Wright. Back row: General Manager George Francis; Charlie Hosmer; PD Mike McVay; Tom Prestigiacomo); Bob Moody. Don't know who the kids belonged to. This was a local variation on the 'Battle of the Network Stars' that was popular on TV for awhile. George is very proud that WAKY was the first radio station to be invited –- it had previously been local TV and newspaper people -– and we won. It helped that Charlie Hosmer (who later worked in Las Vegas as Charlie McGraw) is an excellent athlete and his wife, Adele, was an Olympic gymnast. But they weren't ringers; both actually worked on-air at WAKY. Adele died of cancer a few years after she and Charlie were divorced."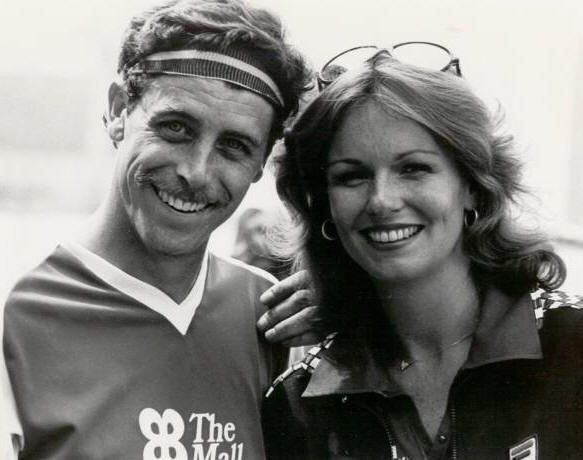 Tom Prestigiacomo and former Kentucky First Lady Phyllis George Brown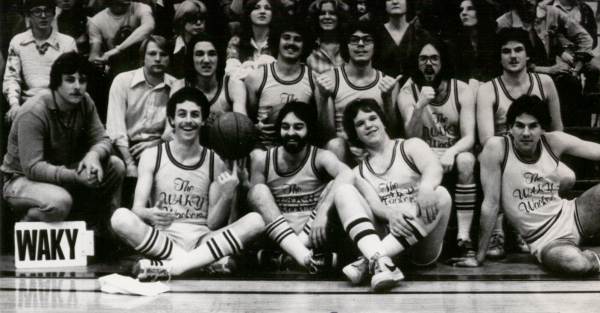 Tom Prestigiacomo writes: "The WAKY Wackers was created by Gary Guthrie in 1978 and carried forth by Mike McVay for the rest of the season. We played from Elizabethtown to Sellersburg and everywhere in between. Please note the WAKY clipboard, created by Gary Guthrie and passed out to every Louisville and Jefferson County High School coach. WAKY got ink in the sports pages all the time because of this little trick!" Bob Moody adds: "Gary Guthrie renamed and revitalized the WAKY basketball team, but prior to 1978 it had a long history as the WAKY Warthogs. This was usually one or two jocks and an ever-changing roster of 'ringers' that included several former University of Kentucky and University of Louisville players and at least one former NBA player. I was told that Wes Unseld played a game or two with the Warthogs years before I joined the team. My role was to foul out as quickly as possible, so the real players could get in the game."
First Row L-R: Tom Prestigiacomo, Larry Wolfe, Mark Ludwig, Unknown
Second Row L-R: Gary Prestigiacomo, Earl Lord, Jimmy Heitzman, Jim Collins, Mike McVay, Dave McCann, Mark Hanlon
<- Previous Page | Next Page ->