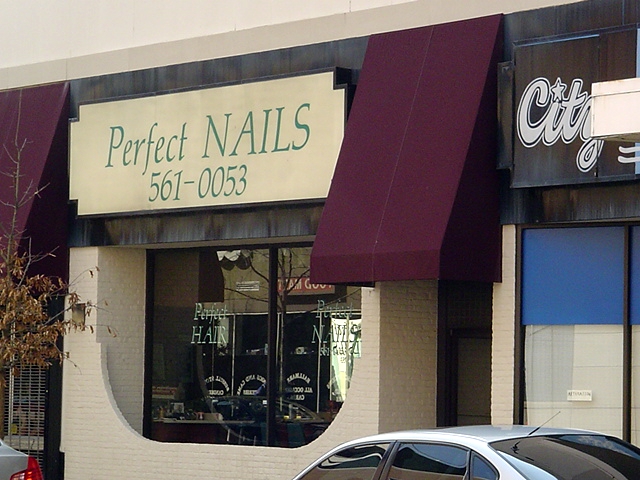 This is the "WAKY Building" as it looks in 2005. According to Gary Clark (who shot this photo
and the one below), the nail salon only occupies a small part of the front of the building.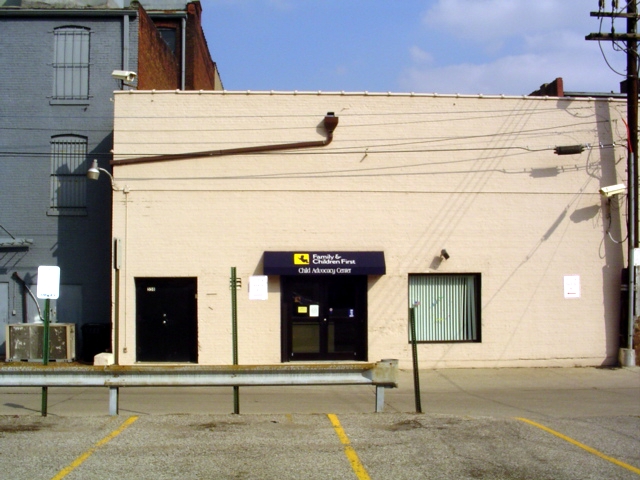 The back of the building that once hosted the Super 79, as it looked in March of 2005.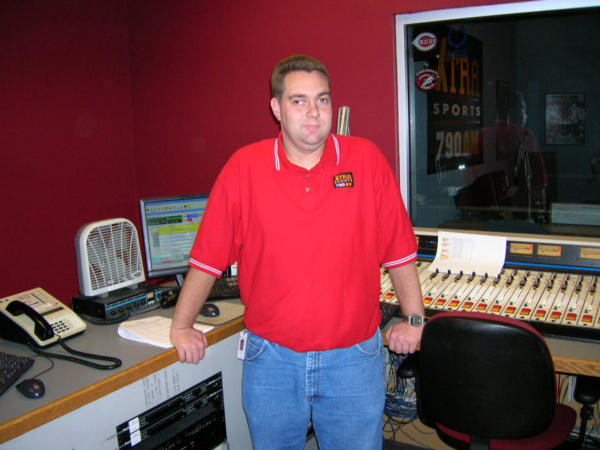 The 790 frequency in Louisville is now being occupied by Clear Channel sports station WKRD.
Here's a July 2005 photo of the 790 AM control room with Program Director Jim Fenn.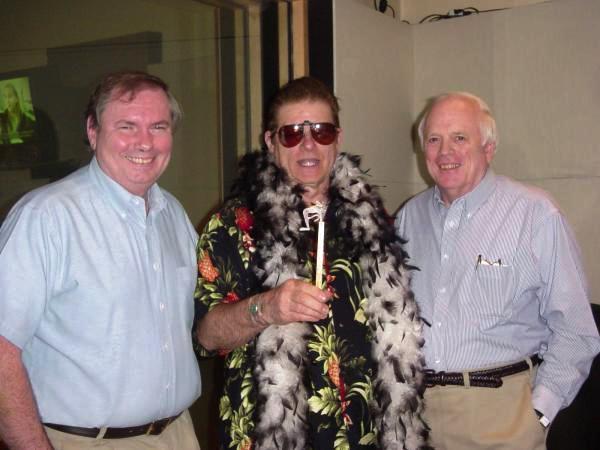 Mike Griffin, Mason Lee Dixon and WKLO's Allen Bryan after WFPL's 7/7/2006 "State of Affairs" show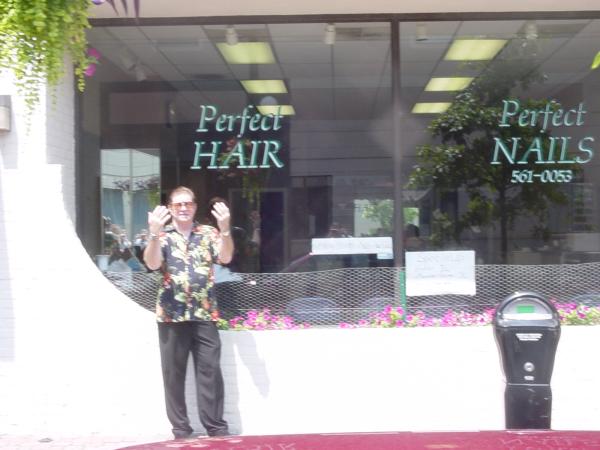 On July 7, 2006 Mason Lee Dixon returned to "the scene of the crime" -- the former
WAKY studio location. You can see photographer Mike Griffin's reflection in the window.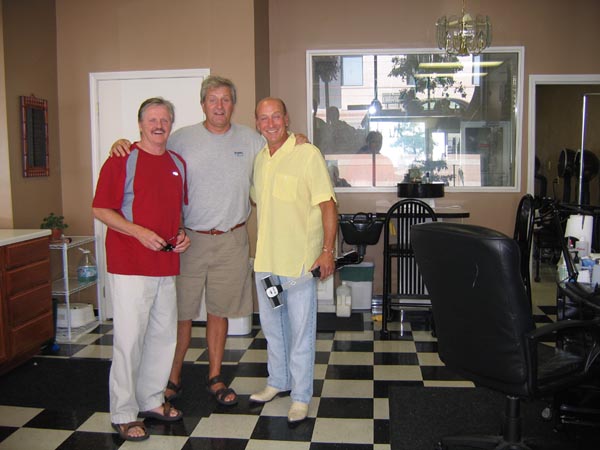 Len King provides the caption for this one: "Gary Burbank, Len King & Marty Bass stand aimlessly where the WAKY control room once was on the River City Mall. On the back wall is the original sound-proof window that separated the control and news rooms. Today, the shop is a nail salon where people are fed tiny twigs of scotch-worm while their nails are brushed, polished and hammered."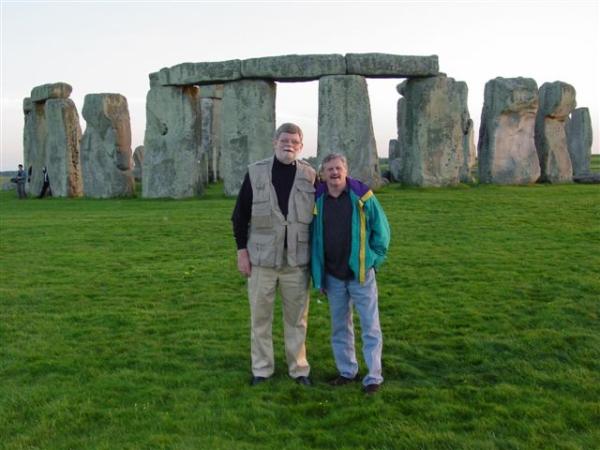 Bob Moody and Gary Burbank on vacation in England in June, 2006.
Bob writes: "Gary and I have, of course, overseen Stonehenge since its inception."
WAKY 103.5 Program Director Les Cook along with former WAKY 790
Program Director Johnny Randolph on the new WAKY's first day (May 11, 2007).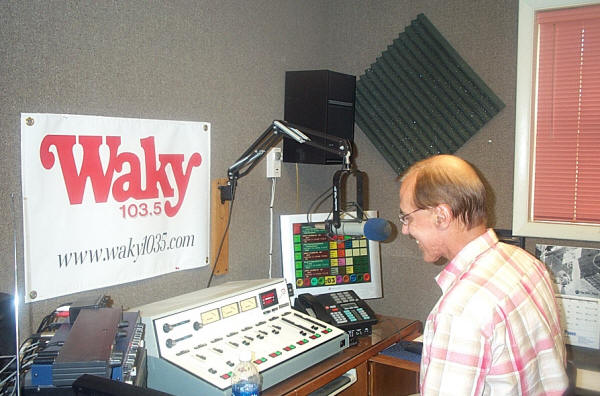 Johnny Randolph in the control room of the new WAKY on May 11, 2007.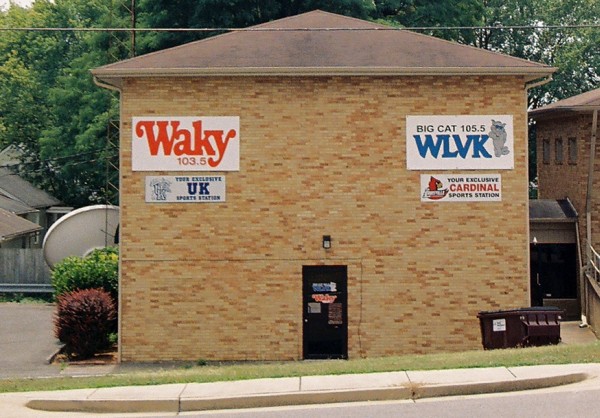 The building where the new WAKY resided for the first few years of its existence.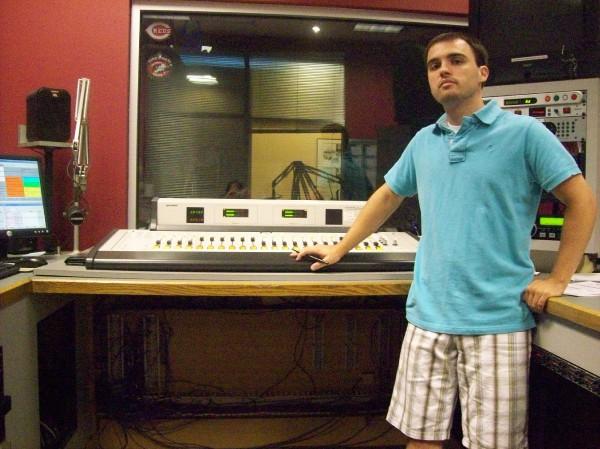 Here's a 2007 shot of Daniel "Cheddar" Yount in the control room of Clear Channel's
sports station WKRD, which controls the 790 AM frequency in Louisville.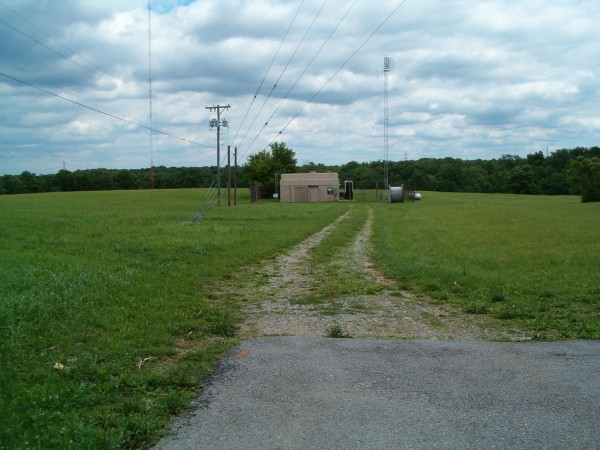 This June 2011 photo shows the lane to the 790 AM transmitter site,
where the original WAKY signal once emanated from.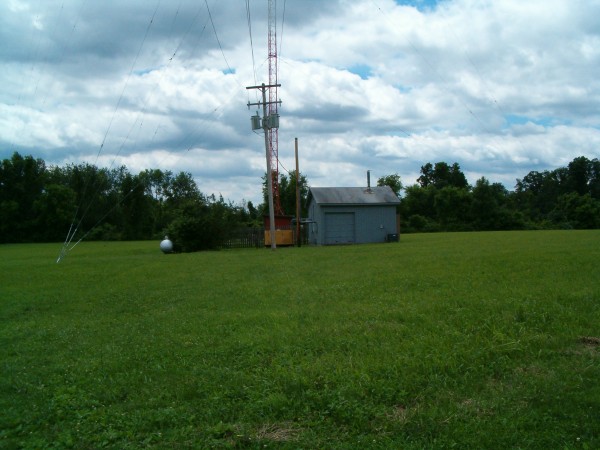 Tower #1 of the 790 AM transmitter site (June 2011)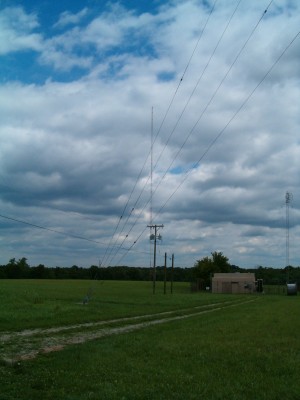 Tower #3 of the 790 AM transmitter site (June 2011)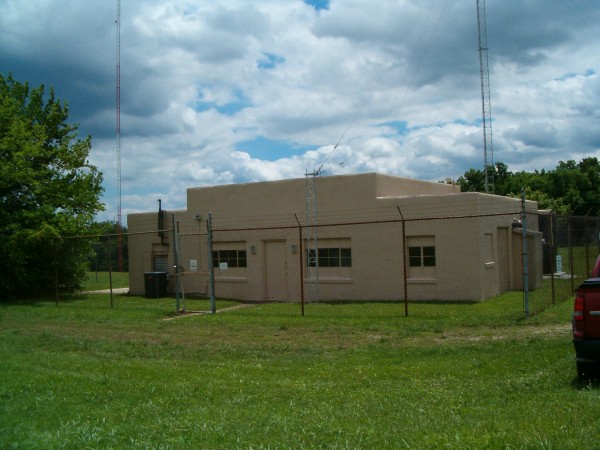 The 790 AM transmitter building (June 2011)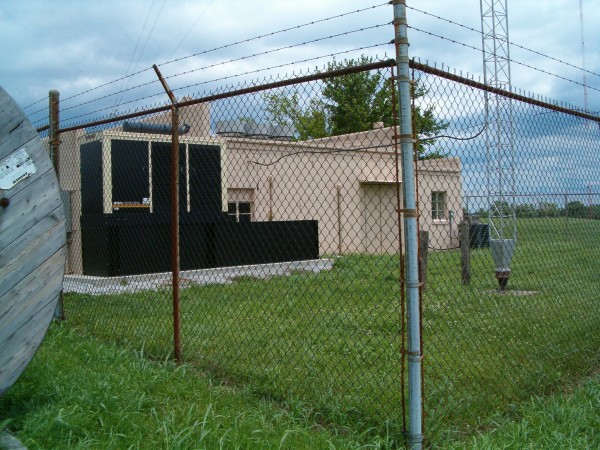 The rear of the 790 AM transmitter building (June 2011)

WAKY's current Elizabethtown, Kentucky building at 2608 Ring Road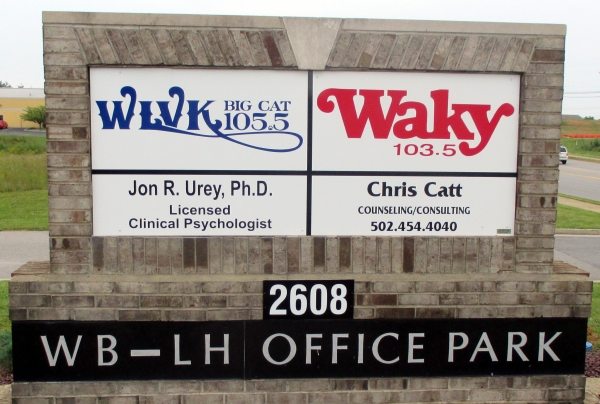 The sign in front of WAKY/WLVK's studios and offices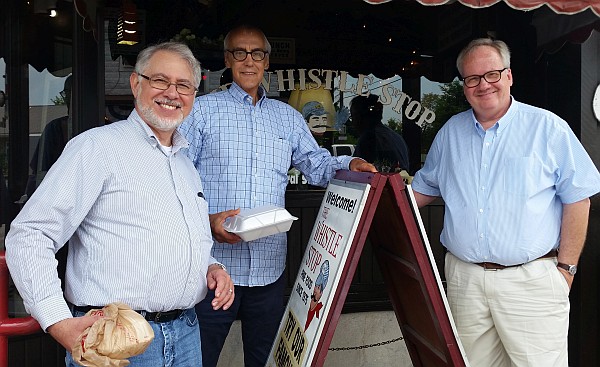 WAKY-FM's Joe Fedele and Johnny Randolph with 79WAKY.com's John Quincy (2016)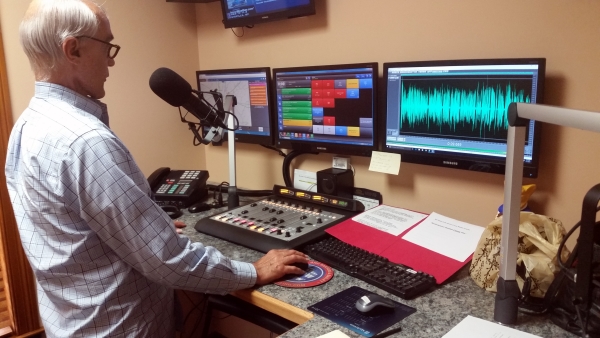 Johnny Randolph on the air at WAKY's Ring Road studios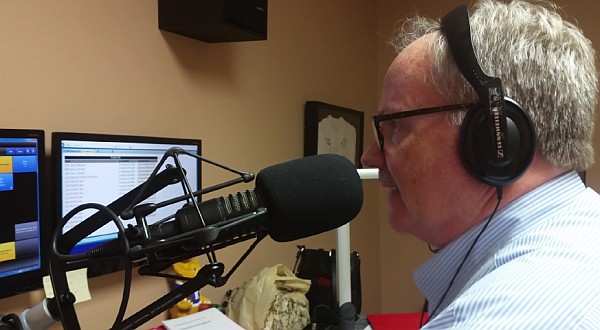 79WAKY.com's John Quincy guests DJs on WAKY (2016)