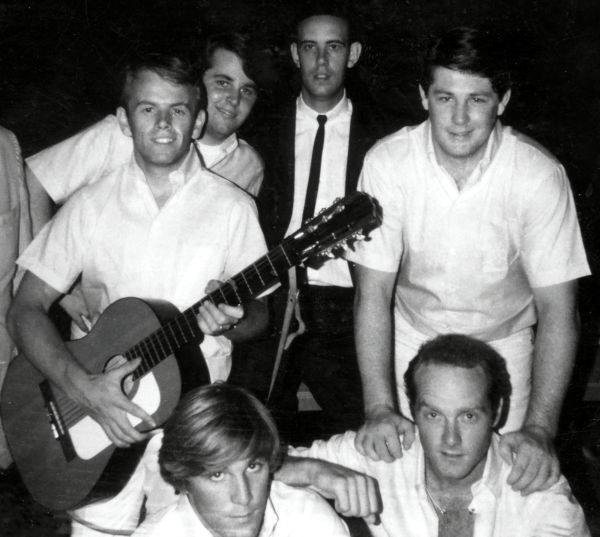 s
WAKY's Tim Tyler with the Beach Boys at their first Louisville concert (July 1964)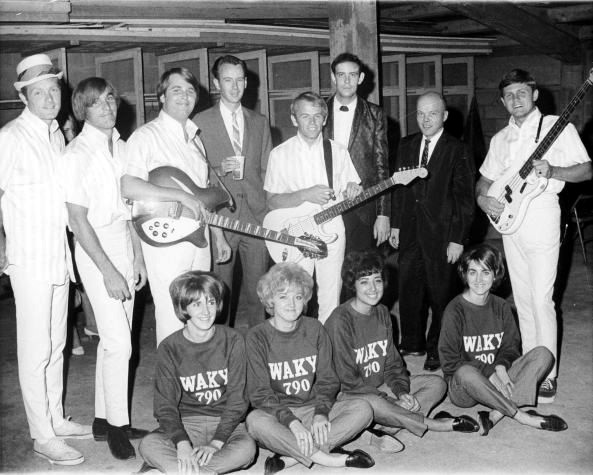 August 26, 1965, the Beach Boys in concert: Mike Love, Dennis Wilson, Carl Wilson, WAKY DJ George Williams, Al Jardine, WAKY DJ Tim Tyler, WAKY DJ Jim Brand, and Bruce Johnson.
The girls were the WAKY Dancers.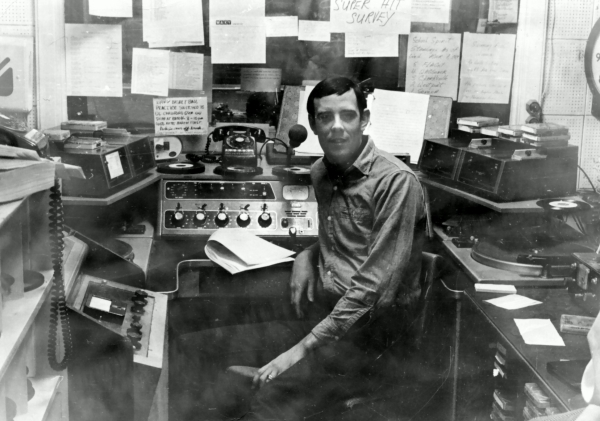 Tim Tyler on the air at WAKY (1967)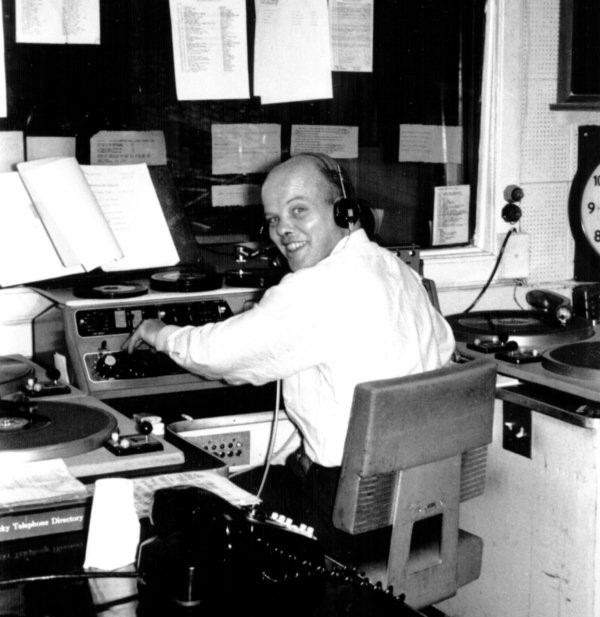 Jim Brand at the WAKY controls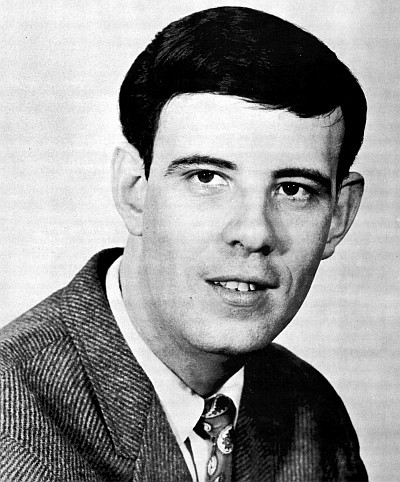 WAKY 1966 publicity shot of personality Tim Tyler. On the back of the photo is printed:
6:00 PM - 9:00 PM
TIMOTHY L. TYLER is known as "the man in demand" at WAKY. Making as many as six appearances a week, he never seems to tire. Whether it's for charity fund raising drives or heavily promoted stage shows, Timmy is NUMBER ONE. More than that, he has identified himself with the young people on the go in Kentuckiana. - He was voted Louisville's number one disc jockey by Esquire Magazine in a poll conducted in July 1964; he has been voted number one in numerous high school newspaper surveys and receives hundreds of fan letters weekly, not to mention demanding requests for public appearances.
Timmy is also widely known for the successful stage productions he brings to Louisville (The Beach Boys, The Four Seasons, Herman's Hermits, The Kingsmen etc. etc.). And for his unwavering assistance to the Louisville Jaycees and Chamber of Commerce. - He attended the University of Wichita after graduating from high school in Naha Okinawa; he is the son of an Air Force career man and has lived from coast to coast and border to border. His father, now retired, is a Baptist minister in East St. Louis.
Entertaining is no task for Timmy....his magnetic personality draws both young and old...and he loves it!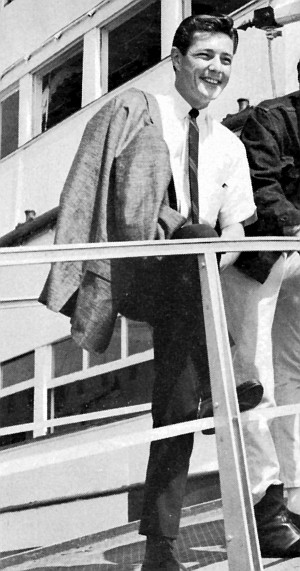 Midnight - 5:30 a.m. DJ Johnny Locke in 1967
"100 lbs. of lightning, enthusiasm and smiles.
Lighting on Kentuckiana's stock car racing tracks too. He's fun!"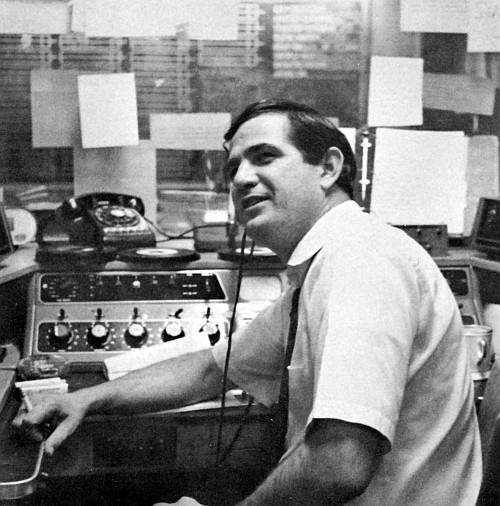 5:30 - 9:00 a.m. DJ Bill Crisp in 1967
"The 'Crispy Critter' makes your heart scream every morning with his humor sprinkled cynicism (he's only kidding folks) and his wild laugh. Then there's Lance Cpl. Leon McDuff with traffic reports from the WAKY hot air balloon. What a way to start a day. WOW!"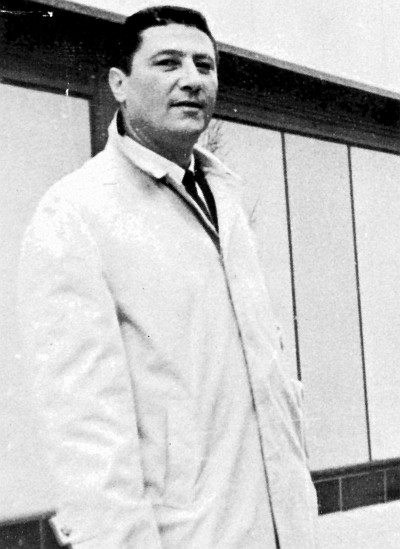 9 a.m.- Noon DJ Farrell Smith in 1967
"What can you say? He's done everything. From racing in the LeMans Grand Prix to playing supporting roles in the movies and on TV. He's an officer in the Army Reserve. A full-blooded Cherokee Indian, he's a real All-American boy!"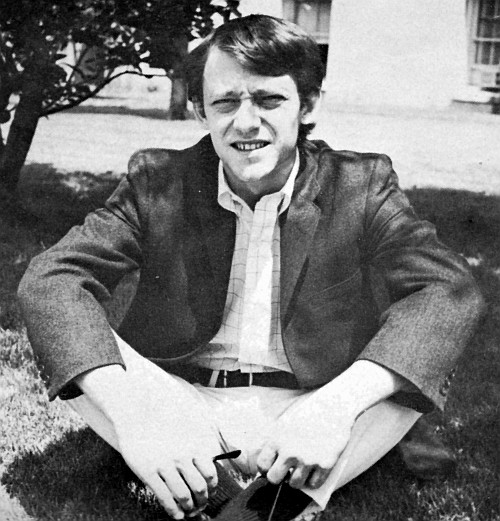 Noon - 3 p.m. DJ Jack Holiday in 1967
"His first love is music, so it was a natural for him to wind up a disc jockey.
He plays guitar and is an excellent song writer. He's young, single and COOL!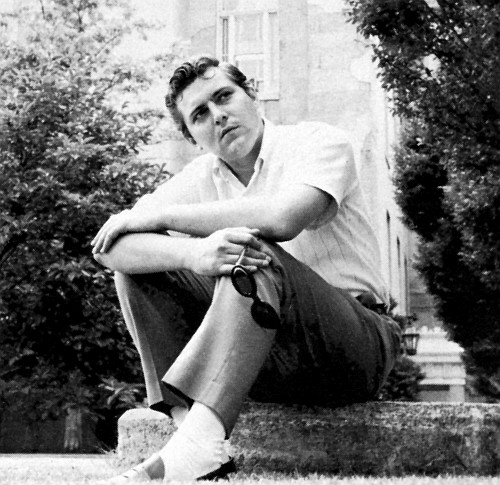 3 p.m.- 6 p.m. DJ Steve Baron in 1967
"A multi-faceted WAKY Good Guy. Steve has traveled the world, is multi-lingual, and a highly educated individual. And he is coolest when wheeling down the highway on a big cycle. He's fabulous!"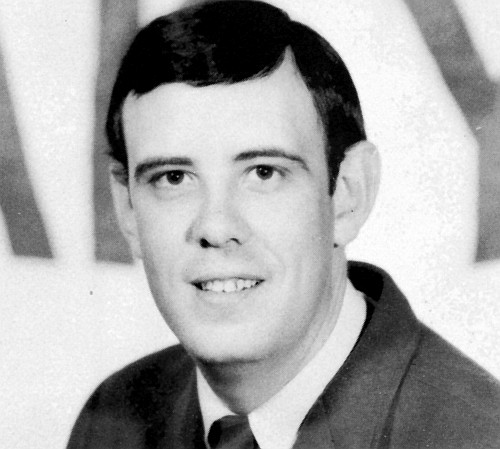 6 p.m.- 9 p.m. DJ Tim Tyler in 1967
"Timothy L. or T.L.T. as he is known by many of his fans, has been voted Louisville's number one disc jockey by Esquire Magazine, and numerous high school polls. Tim's involvement with the youth of the Kentuckiana area is already a legend. He feels very much at home behind the wheel of his 1934 completely customized Ford pick-up truck. Turn on your radio and he'll grab you!"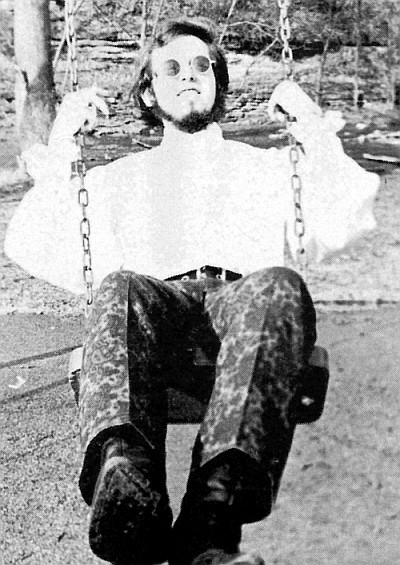 9 p.m.- Midnight DJ Weird Beard in 1967
"Yes! The beard is genuine, and he's genuinely weird. Anyone who die their beard green for St. Patrick's Day is weird. Wouldn't you say? He's a rebel WITH a cause, and his cause is complete bedlam every night. He IS Weird!"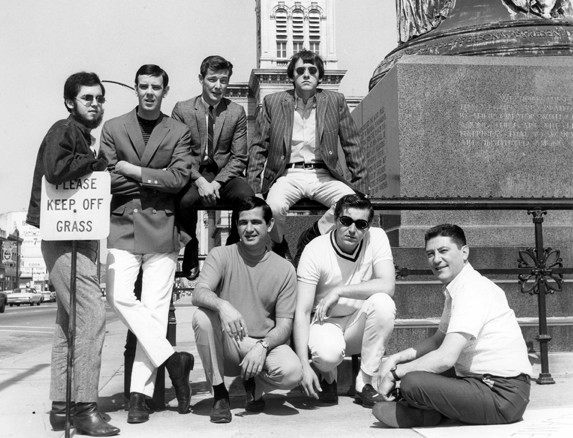 WAKY DJs in the summer of 1967
Standing L-R: Weird Beard, Tim Tyler, John Locke and Al Risen
Kneeling/Sitting L-R: Bill Crisp, Steve Baron and Farrell Smith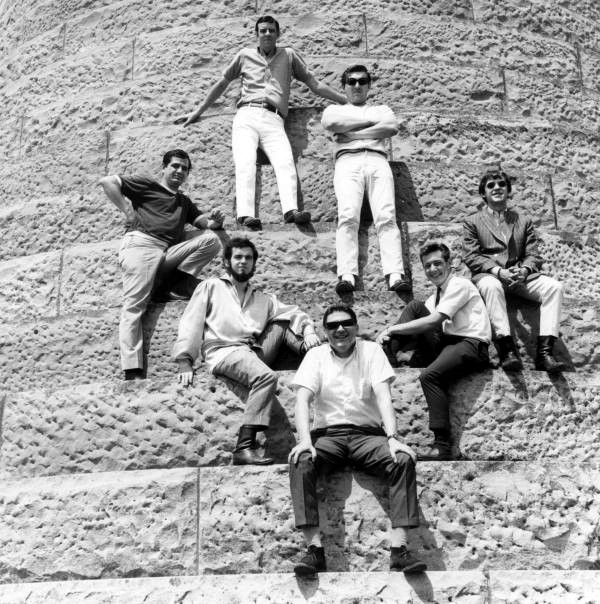 WAKY DJs in the summer of 1967
Standing (Top) L-R: Bill Crisp, Tim Tyler, Steve Baron
Seated (Bottom) L-R: Weird Beard, Farrell Smith, Johnny Locke, Al Risen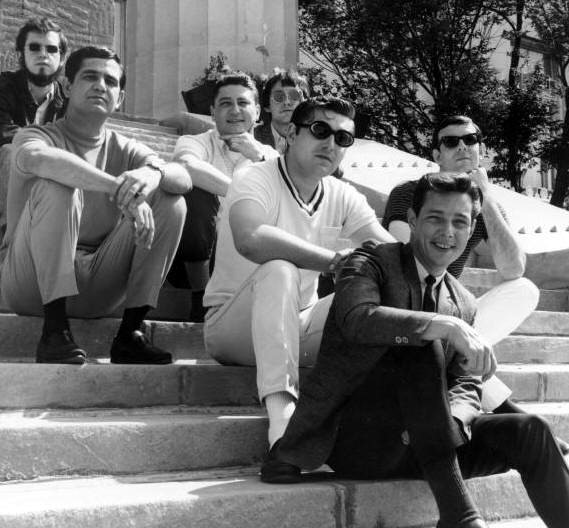 WAKY DJs in the summer of 1967
L-R: Weird Beard, Bill Crisp, Al Risen, Steve Baron, Johnny Locke, Tim Tyler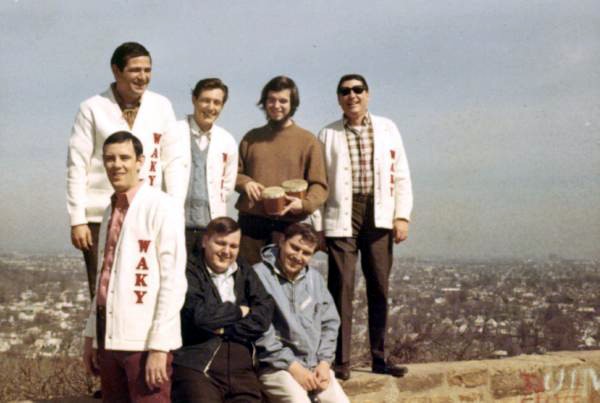 WAKY DJs in the summer of 1967
L-R Front Row: Tim Tyler, Buddy Kaye, Steve Baron
L-R Back Row: Bill Crisp, Johnny Locke, Weird Beard, Farrell Smith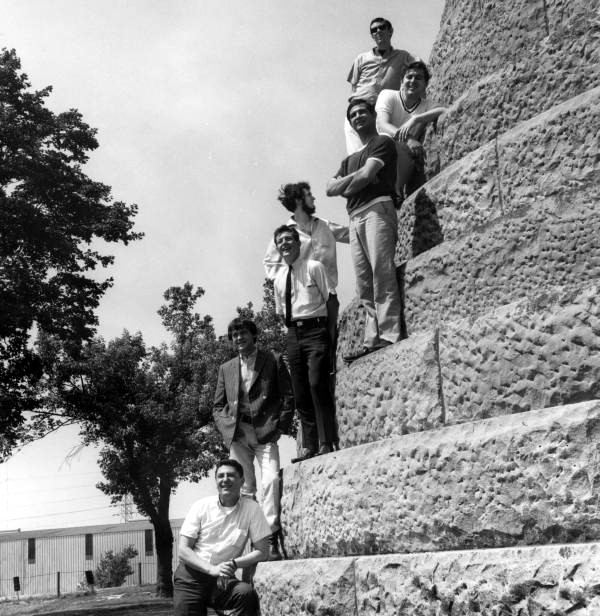 WAKY DJs in the summer of 1967
L-R: Farrell Smith, Al Risen, Johnny Locke, Weird Beard, Bill Crisp, Steve Baron, Tim Tyler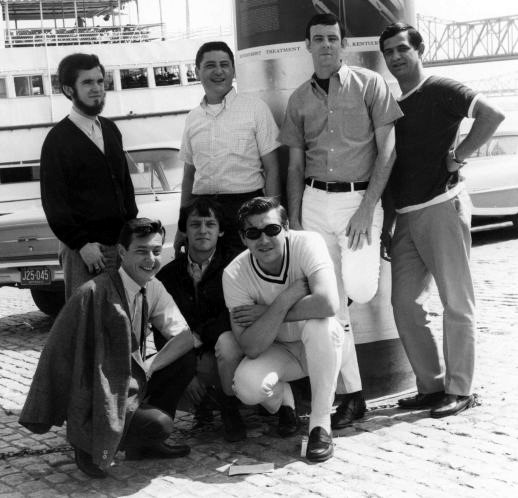 1967: Weird Beard, Farrell Smith, Tim Tyler, Bill Crisp, Johnny Locke, Al Risen, and Steve Baron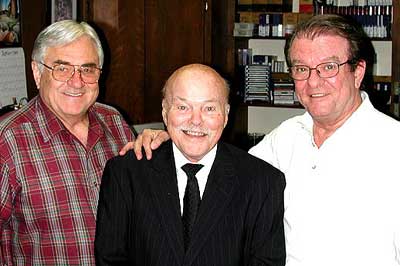 Bob Whitney, Jim Brand and Bob Todd (Thurgaland) at
Thurgaland's home in Ocala, Florida in February, 2003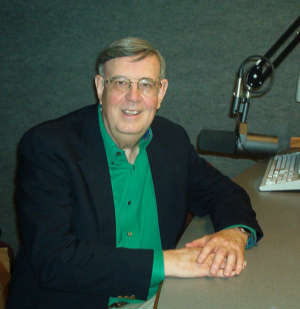 Tim Tyler (May 2005)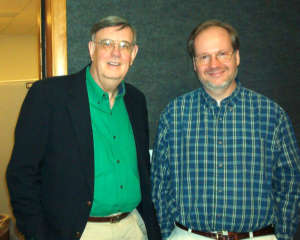 Tim Tyler and John Quincy (May 2005)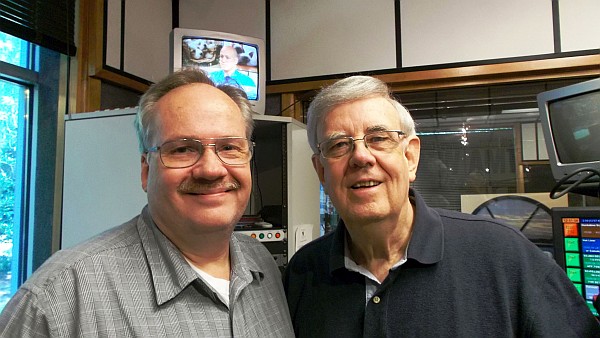 John Quincy and Tim Tyler (2012)