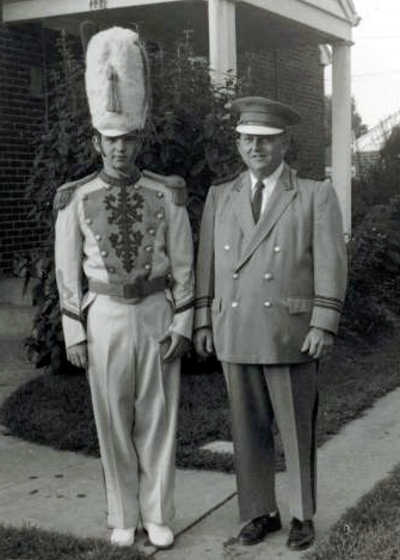 Who would have thought the guy on the left would grow up to be one of Louisville's most popular nighttime disc jockeys? This 1960 photo shows future "Weird Beard" Burt Markert with his father Carl.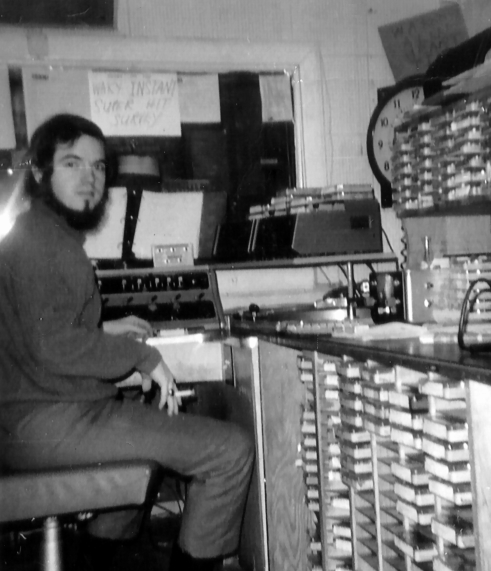 Weird Beard on the air in the WAKY KHLB control room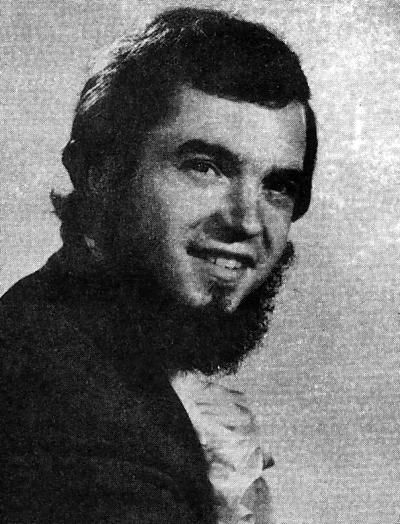 Weird Beard (1968)
Weird Beard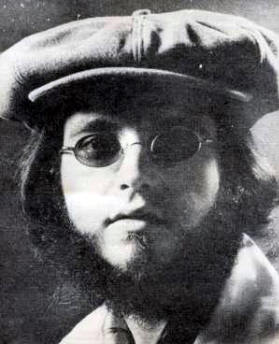 Weird Beard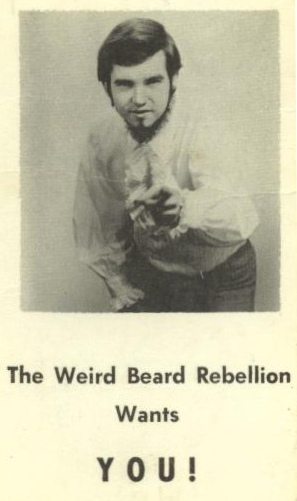 Late '60s WAKY promotional piece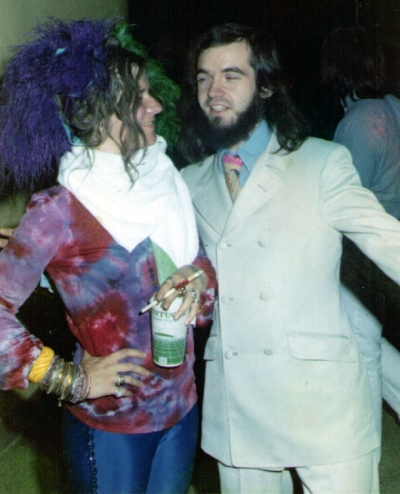 Janis Joplin and Weird Beard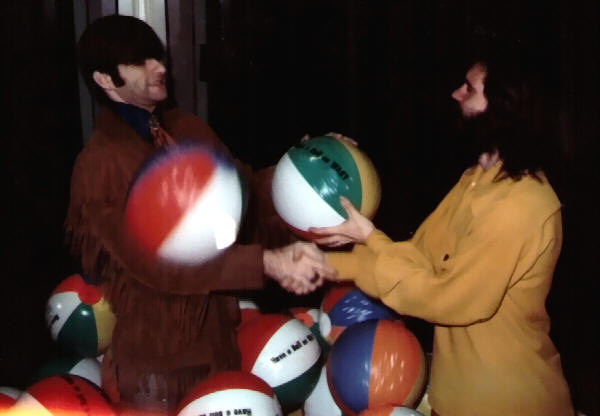 Mason Lee Dixon and Weird Beard having fun with WAKY beach balls.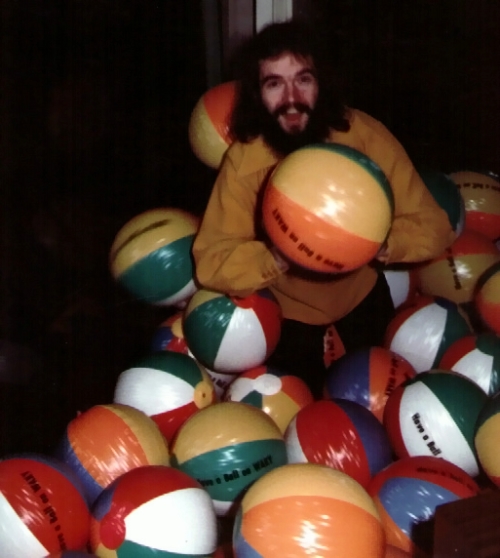 Weird Beard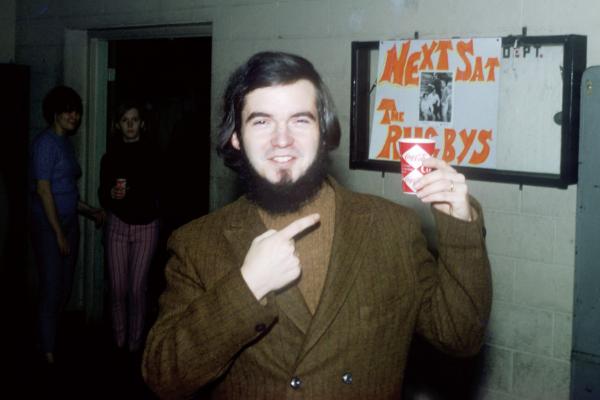 Weird Beard, taken at a Ewing Lane "Hop" in Jeffersonville in November 1967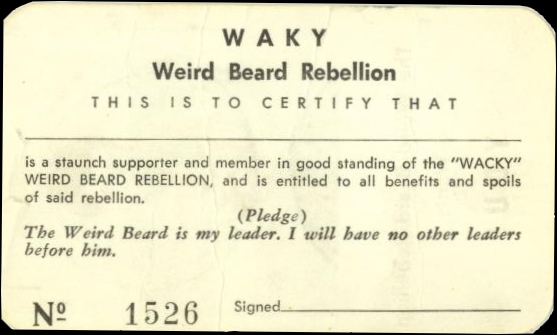 Many Derby City residents belonged to this exclusive club.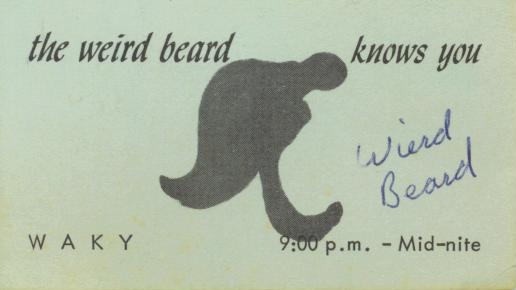 Signed Weird Beard "business" card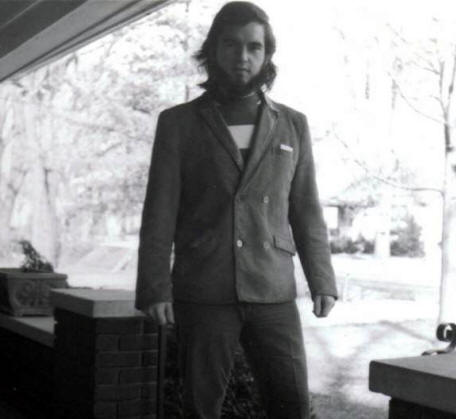 Weird Beard (November 1968)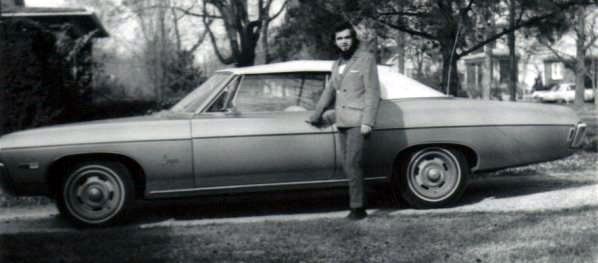 Weird Beard and his wheels (November 1968)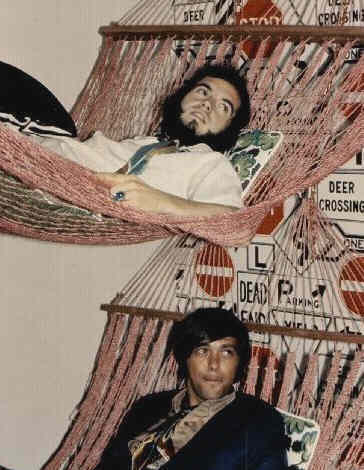 WAKY's Weird Beard (top) and Dude Walker at an apartment complex opening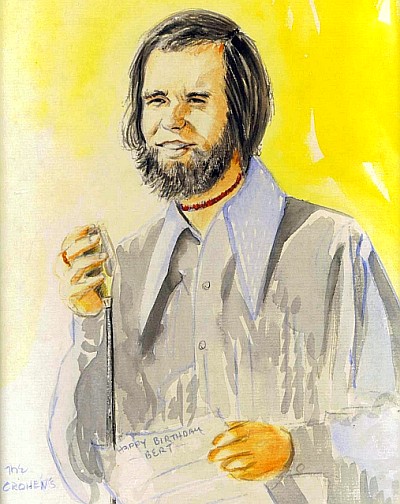 This painting of Weird was given to him as a birthday gift.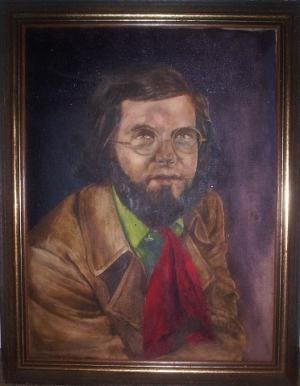 This Weird Beard painting hung in the WAKY lobby with portraits of the other jocks.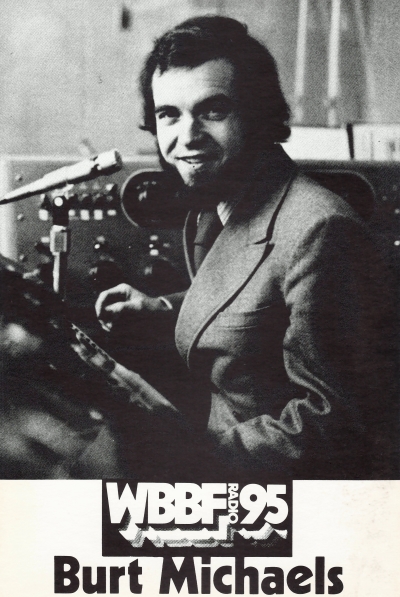 Publicity postcard from WB's post-WAKY gig, WBBF in Rochester, NY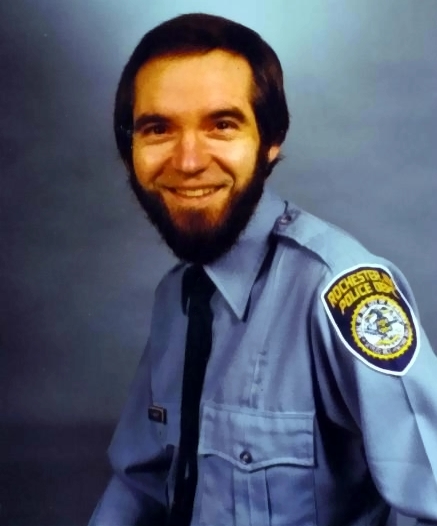 Weird Beard proves there's life after radio, as a member of the Rochester police force.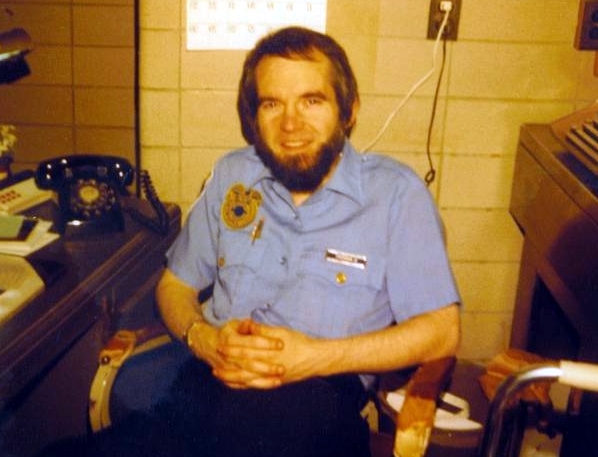 Weird Beard proves there's life after radio.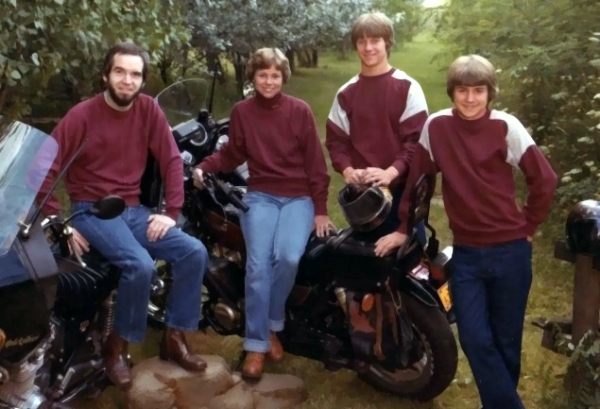 This picture shows Burt "Weird Beard" Markert as he appeared in 1982. Also pictured with Weird is his wife, Sunny Markert, and her two sons (Mike & Paul) from a previous marriage. At the time, he was living in Pittsford, NY (near Rochester) where he was working for the Rochester City Police Department.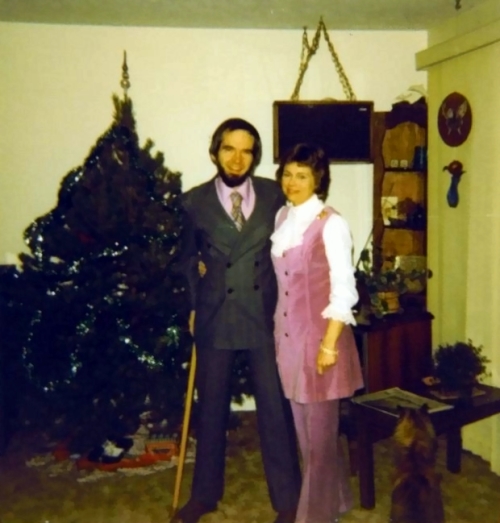 Burt and Sunny in December 1983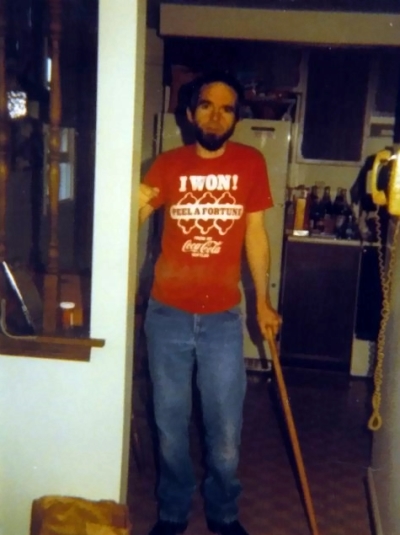 August 1984 Photo of Burt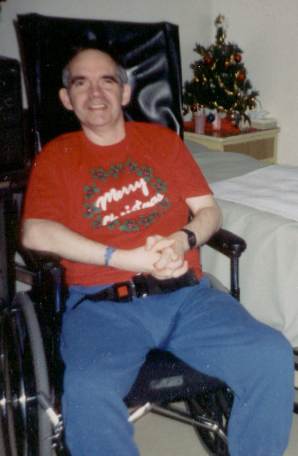 No more beard: Burt Markert in the early '90s