Download interviews with people who helped make WAKY a Louisville legend.
Interviews are in MP3 format and are listed alphabetically by last name.
Bill Bailey
Bill Bailey Interview
6:13 - 2186 KB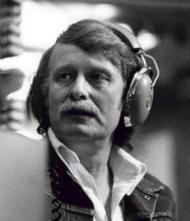 This interview with the legendary "Duke of Louisville" was conducted in the summer of 2006 by Max Highbaugh. Bill Bailey was WAKY's morning man through nearly all of the '70s. He also performed AM drive duties at WKLO in the '60s and WCII in the '80s, plus another stint at WAKY in the mid '80s. Go to the Bill Bailey Page.
Jim Brand
Jim Brand Interview Part 1
16:23 - 5703 KB
Jim Brand Interview Part 2
16:44 - 5971 KB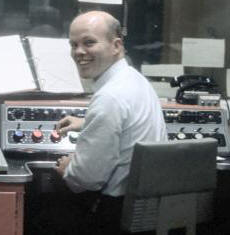 Jim Brand was WAKY's Program Director throughout most of the 1960s. In this two-part interview (recorded in February 2005), Jim chats with John Quincy about Gordon McLendon, WAKY's wild promotions, and some of WAKY's big jocks of the 60s...including Jumpin' Jack Sanders. What's the truth behind the scandalous event that put an end to Sanders' radio career in Louisville? Get the straight scoop from Jim!
Gary Burbank
Gary Burbank Interview #1
23:01 - 8093 KB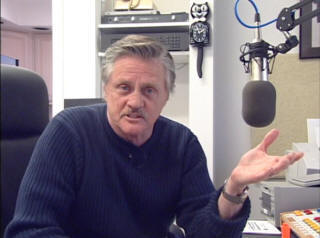 In 2001 Bob Whitney and Bob Todd (Thurgaland) interviewed Gary Burbank in his Florida home studio right before hooking up an ISDN connection to do his WLW PM drive show. Thanks to the two Bobs for making this fascinating and entertaining interview available for 79WAKY.com visitors to download and enjoy. (For more cool radio stuff, check out the Bobs' Our Radio Show site.)
Gary Burbank
Gary Burbank Interview #2
20:27 - 7191 KB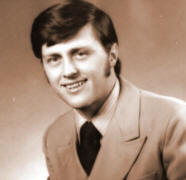 In 2005 we e-mailed a bunch of questions to Gary and he was kind enough to record the answers in his studio...along with doing the questions in character voices! Get the lowdown on Gary's pre-WAKY days, the Gary Burbank-Gary Owens connection, and the infamous "Gary-gets-shot-on-the-air-on-his-last-day" bit -- plus lots more.
Gary Burbank Raps with Ohio Radio Students
Gary Burbank Raps Part 1
28:16 - 9942 KB
Gary Burbank Raps Part 2
27:55 - 9818 KB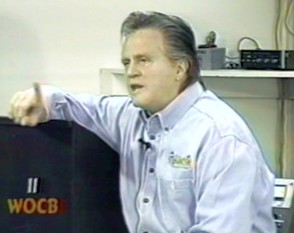 In 1997 former WAKY air personality Gary Burbank, then in the middle of a multi-decade career at Cincinnati's WLW, spent an hour chatting with radio students at the Ohio Center of Broadcasting. Gary answered questions from the audience, demonstrated some of his most popular character voices, told some funny stories, and gave some sound advice to the roomful of prospective broadcasters. The hour was videotaped and shown on the school's closed circuit TV system. The audio from that tape (which is quite listenable) is presented here and is a "must-listen" for Gary Burbank fans and those interested in pursuing a radio career.
Coyote Calhoun
Coyote Calhoun Interview
21:54 - 7704 KB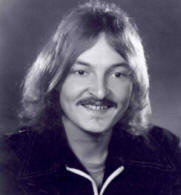 Coyote Calhoun hit the WAKY airwaves in '73 and stayed there through (fittingly) '79, first in early evenings, then in PM drive. In this 2005 phone interview with John Quincy, Coyote shares his memories of working at the Super 79...plus tells us what he did before WAKY; about the infamous Top 40 DJ who was his role model; and how he got to his current gig as PD and PM Driver at Louisville's WAMZ, where he's been since 1980. Go to the Coyote Calhoun Page.
Bill Crisp
Bill Crisp Interview
12:12 - 4295 KB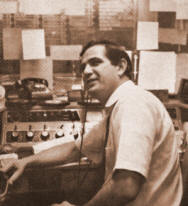 Bill Crisp was a big part of Louisville Top 40 radio in the 1960s, first as the morning man for WKLO, and then as the morning man (and later PD) for WAKY. In this February 2005 interview with John Quincy, Bill talks about both stations, some of the on-air people he worked with, and what happened after he left WAKY.
Mason Lee Dixon
Mason Lee Dixon Interview
35:50 - 12,601 KB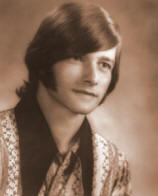 Mason Lee Dixon joined WAKY to do overnights in the late '60s and did two stints at the Big 79. He also worked at WKLO and other Louisville stations, as well as other radio outlets in the Bluegrass state. John Quincy talked to Mason in early 2005 about his early days in radio, his time at WAKY, and what he's been doing since he hung up his headphones for good.
Tom Dooley
Tom Dooley Interview
35:12 - 12,381 KB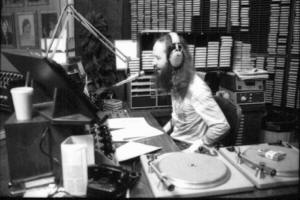 Tom Dooley did afternoon drive at WAKY twice: in 1968 and 1974-1976. In this 2005 phone interview with John Quincy, Tom speaks about his trip around the country as a jock at some of the biggest Top 40 stations of the '60s and '70s, his musical career, the inside story of his famous exit from KHJ in Los Angeles, the folks he worked with at WAKY, his "Lone Ranger" bits, and how he finally found true peace.

Bill Graham
Bill Graham Interview
24:34 - 8642 KB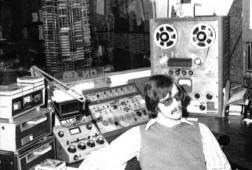 Bill Graham was a WAKY news reporter and anchor starting in 1975 and eventually replaced Reed Yadon as News Director and Bill Bailey's morning sidekick. He previously worked at WKLO under the name Michael Scott. In this February 6, 2006 interview, Bill divulges the inner workings of the WAKY news department and shares his memories of some of the on-air people at WAKY he worked with...including the Duke of Louisville.
Chuck Jackson
Chuck Jackson Interview
20:51 - 7334 KB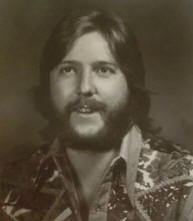 Chuck "The Boogieman" Jackson was WAKY's 10 p.m.- 2 a.m. jock for five straight years in the '70s. We interviewed him by phone in the first part of 2005.
Don Keyes Q & A and Interview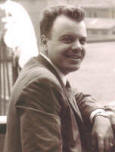 The late Don Keyes was one of the top men in Gordon McLendon's organization and one of the people responsible for the launch of WAKY in 1958. Read our Q & A and download the audio interview.
Gary King
Gary King Interview
18:05 - 6362 KB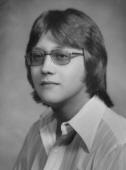 Gary King spent three years at the Super 79 in the mid '70s, first on overnights and then on middays. Shortly after Gary had listened to WAKY Remembered in 2005, he spent some quality telephone time with us reminiscing about his days at WAKY and some of the on-air folks he worked with there.
Len King
Len King Interview
15:06 - 5309 KB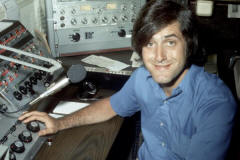 Len King was a WAKY newsman in 1972 and 1973. He answered our questions about his WAKY days and the rest of his broadcast career from his in-home studio in 2005.
James Marion
James Marion Interview
19:14 - 9020 KB

James Marion joined WGRC (the future WAKY) in 1957 as a Control Engineer. (He ran the board for the DJs.) James remained with 790 AM through about 1960. He was there when the "Purple People Eater" stunt transformed WGRC to WAKY in July of 1958 and tells us how it went down -- plus a lot more -- in this February 2016 interview.
Lee Masters
Lee Masters Interview
28:14 - 9930 KB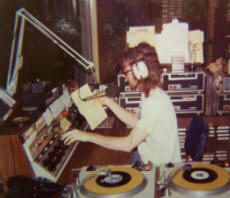 Lee Masters went from being a "wacky" teen-appeal DJ at WAKY in the early '70s to one of the bigwigs at MTV, VH-1 and E! Entertainment Television in the '80s and '90s. Find out how in this phone interview conducted in early 2005 by John Quincy. You'll also hear about what it was like to do mornings at WNBC in New York while Don Imus was "exiled" to Cleveland, along with the "secret" Lee Masters/Coyote Calhoun WAKY format that beat WKLO.
Mike McVay
Mike McVay Interview
22:41 - 7981 KB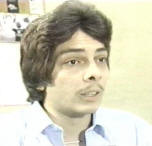 We talk to Mike McVay, WAKY Program Director and Air Personality (1979 through 1981). Mike shares his memories of the WAKY DJs he worked with, the great and not-so-great promotions during his time there, and more. This audio interview was recorded April 11, 2005.
Bob Moody
Bob Moody Interview
16:44 - 5885 KB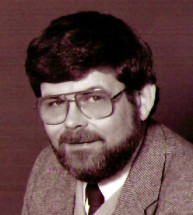 Bob Moody's WAKY tenure spanned two decades and three formats as a jock, newsman, Music Director and Program Director. In late 2004 Bob graciously answered a list of questions we e-mailed him while recording the answers in one of the production rooms of the Regent Communications stations he works with.
Jason O'Brian
Jason O'Brian Interview
19:53 - 5885 KB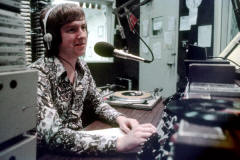 Jason O'Brian did nights at WAKY from September 1971 through August 1973. We interviewed him by phone in January of 2005, and he provided lots of juicy "behind-the-scenes-at-the-Super-79" tidbits.
Johnny Randolph
Johnny Randolph Interview
25:47 - 18,129 KB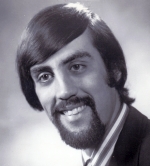 WMST, Mt. Sterling's Chris Erwin spent some quality telephone time with Johnny Randolph on November 21, 2016. They talked about JR's beginnings in radio, how he ended up in Louisville at WKLO and WKLO, some of his favorite WAKY stories from his 10-year career at the Super 79 and more. Our thanks to Chris for letting us post the interview.
Hal Smith
Hal Smith Interview
17:18 - 6088 KB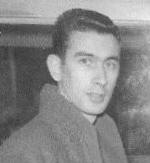 In this audio interview (recorded February 11, 2005), John Quincy talks to Hal Smith, one of the first WAKY jocks of the McLendon era. What was it like doing Top 40 radio without tape cartridge machines? What sort of "wacky" promotions did the station do? How did the WAKY jocks mess with the WKLO jocks? And...what was that deal with that alligator sighting at the foot of Fifth Street at the Ohio River? Download this interview and find out!
Mike Summers
Mike Summers Interview
21:19 - 7496 KB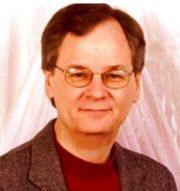 Mike Summers was a WAKY newsman between 1969 and 1971. In this 2005 phone interview, he talks about his duties in and the technology of the WAKY news department; working with WAKY personalities like Skinny Bobby Harper, Gary Burbank, Johnny Randolph and Weird Beard; and the metamorphosis of Officer Bruce.
Tim Tyler
Tim Tyler Interview Part 1
17:29 - 6152 KB
Tim Tyler Interview Part 2
11:43 - 4120 KB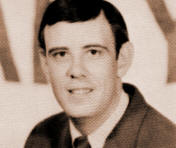 im Tyler spent a decade at WAKY. The first half was on the air as one of the station's more popular air personalities, while the second half was in WAKY's sales department. In May of 2005 we had the honor of interviewing Tim in person in the Citadel Charleston studios. [Photos here]
In the first half, Tim talks about how he came to WAKY, working with Jack Sanders, the excitement of the Louisville music scene in the '60s, booking rock concerts in the Derby City, and what it was like to be a happenin' nighttime DJ in the '60s at the Big 79.
In the second part, Tim shares thoughts about some of the other DJs he worked with, both as a fellow announcer and as a salesman. He also talks about the competition between WAKY and WKLO, and why WAKY is so fondly remembered today.
Dude Walker
Dude Walker Interview
22:09 - 7792 KB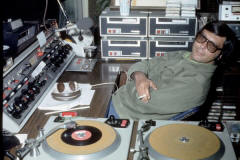 John W. "Dude" Walker came to WAKY in 1968 to do PM drive under PD Bill Crisp. During his nearly 6 year run at the Big 79, Dude also handled the early evenings and midday shifts before leaving for CHUM in Toronto. In early 2005 We had the pleasure of interviewing Dude from his home in Memphis. You'll hear him talk about his WAKY contemporaries as well as his pre- and post-WAKY broadcasting career.
Dude Walker
Dude Walker Talking Letter
9:30 - 3343 KB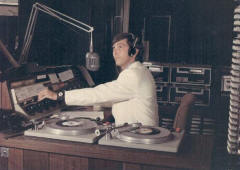 In November 1971, Dude Walker left WAKY for a PD/Afternoon Drive job at WDXB in Chattanooga. (The station was partly owned by former WAKY PD Bob Todd, who did mornings at WDXB.) In 1972 Dude went into the WDXB production room and composed this talking letter to one of the students he taught in radio school. In it he speaks about how he got into radio, how his career had progressed to that point, what he was doing at WDXB, and how much he missed Louisville. Luckily for both Dude and Louisville Dude Walker fans, he was back at WAKY by the summer of '72. (This isn't technically an interview, but this page seemed to be the most logical place to put it.)
Ricci Ware
Ricci Ware Interview
17:14 - 6062 KB

While the first voice heard on WAKY belonged to station owner and radio legend Gordon McLendon, the first DJ on that historic day was Ricci Ware. In this May 22, 2007 interview, Ricci describes how WAKY took Louisville by storm from practically the first record. (Was it really "Purple People Eater"? Did anybody find the million dollar WAKY check? Did that make-believe swimming pool have lifeguards?) You'll also hear how Ricci came to work for "The Old Scotchman" and what sent him back to Texas to go to work for his next station -- KTSA in San Antonio -- where he remained for five decades.