79WAKY.com is pleased to offer this special audio presentation: "Bill Bailey: A Louisville Legend."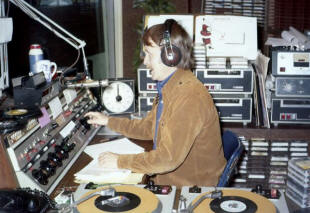 This radio-type "special", assembled in February 2006, is a sequel of sorts to our 2003 "WAKY Remembered" release. It's our loving salute to the Duke of Louisville, tracing his radio career from Anchorage, Alaska to his final stop in Lexington, Kentucky, plus audio from the 2005 WAKY-WKLO Reunion where Bill was presented an award from his former co-workers. It runs over two-and-a-half hours.

Listen to the first ten minutes here!
Along with Bill Bailey airchecks from WKLO, WLS, WAKY and WVLK, this fully-produced and narrated production features our 2005 phone interview with the Duke himself plus recollections, stories and tributes from over two-dozen broadcasters who worked with him (and against him) at WKLO and WAKY. We even have an interview with the former PD of WLS, John Rook, who hired Bailey to work there in 1969 -- plus comments from famous radio guys Dan Mason and Kevin Metheny.
Here are some of the comments we've received on "Bill Bailey: A Louisville Legend":
"Thanks so much for the Bailey CDs. It is a heartwarming, entertaining and funny presentation that for the first time really highlights the Duke. I am so pleased he will be able to hear the results of your efforts. I can assure you he has never heard anything like this. After all we never saved many airchecks right?" - Johnny Randolph, former WAKY Program Director
"What a great job. I can't imagine all the hours you put into this thing. But it is a masterful job and tells a story that shouldn't be forgotten." - Mike Griffin, former WAKY Production Director
"I don't have the words to tell everyone what a wonderful job John Quincy did on the Bill Bailey tribute CDs. If anyone is a fan of the Duke, they need to buy this tribute, It is Bill at his finest on both CDs. All the people involved in making this tribute should feel proud to be on the CDs honoring the greatest DJ Louisville radio ever had. Bill is a wonderful human being and richly deserves a tribute like this. I am proud to be able to not only have worked with Bill, but to be able to call him my friend. Thank you John Quincy for making my day and bringing back such glorious memories." - Dude Walker, former WAKY DJ
"I listened to the Bailey Tribute CD while driving back from Texas this evening. You did a fabulous job. Excellent production. Outstanding editing. Great tribute. And, a very accurate portrait of a genius. I must say that I choked up when I heard [my son] Kevin thank Bill for mentioning him on WLS when Kevin was a student at MMA. That was sincere. Congratulations." - Terrell Metheny, former WKLO Program Director
"I just finished listening to 'Bill Bailey: A Louisville Legend.' I loved the piece, as we all must who were a part of those days, and I found it superior in all of its production values, as well. I always wanted to do documentaries and I think you have mastered the genre. Radio docs are few and far between here in the desert Louisville radio has become and this one was a long cool drink of water after an incredibly lengthy dry spell. I hope that you get the chance to profit from this in some way and that it gets some airplay somewhere (hopefully here). Thanks for taking the time and the patience to do this for us. It is an excellent display of your heart and talent." - Mason Lee Dixon, former WAKY DJ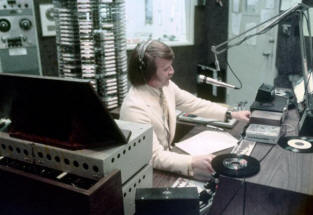 Paying homage to the Duke of Louisville on "Bill Bailey: A Louisville Legend" are:
Allen Bryan
Bill Graham
Bob Moody
Bob Todd
Chuck Jackson
Coyote Calhoun
Dan Mason
Dude Walker
Ernie Gudridge
Gary Burbank
Gary Guthrie
Gary King
George Francis
Jason O'Brian
John Rook
Johnny Randolph
Kevin Metheny
Lee Masters
Mark Stahr
Marty Bass
Mason Lee Dixon
Mike Griffin
Mike McVay
Mike Summers
Terrell Metheny
Phil Gray
Rob Calhoun
Steven Lee Cook
Tim Tyler
Tom Dooley